Submit a Service Request
At Northern Comfort Windows & Doors, we stand behind our work and products, and we won't think a job is complete until you're 100% satisfied. If that's not the case, get in touch, and one of our experienced technicians will be glad to offer their door and window repair services in Barrie, Newmarket and surrounding areas.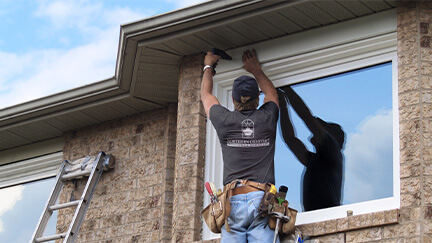 Two Ways to Submit Your Request:
Call us to speak to a representative : (705) 733-9600
Email us with your service request : info@northerncomfortwindows.com
Information to have ready when speaking with a representative:
Your Name and Address: Have the address of the installation, and the name of the person that placed the order ready.
Order Number: Having the order number will let us get to your information quicker.
Description of the Problem: Be as specific as you can here. The more information we have upfront, the better we can provide a solution to your problem.