Financing Your Replacement Window & Door Project
Northern Comfort Windows & Doors has partnered with SNAP Home Finance to bring customer a range of financing options for their replacement window and doors projects.
We make dreams come true with our easy payment options! Buying windows and doors should not be stressful. Northern Comfort will assist you in selecting the best Finance programs that will save you money with low payments starting as low as $59.00 for a $5,000 loan.
Call us today, and one of our sales representatives will be happy to discuss the available financing options with you in person. For your convenience, we'll take care of all the paperwork!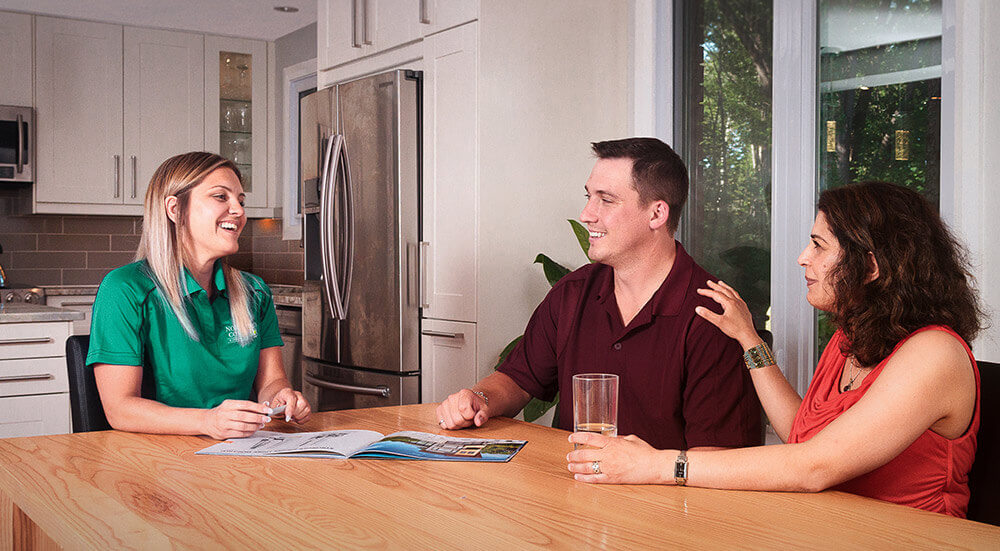 Easy Payment Plans.
We make it easy to upgrade to new, energy efficient windows and doors. Choose one of our three easy payment plan options:
No payments for 3 months
Upgrade your home with new windows and doors today and don't pay anything for 3 months.
Fees apply.
60 equal monthly payments
Pay for replacement windows and doors in comfortable installments over sixty months.
Interest rates apply.
Low monthly payment plan
Get better windows and doors and stretch your payments over longer periods, without breaking your budget.
Fees and/or interest rates apply.

Why choose SNAP Home Finance for your project?
SNAP is the fast, flexible, easy way to pay for your home improvement projects, or window and door projects without having to wait. It's the consumer-friendly financial program endorsed by your local dealer.
Applying is easy with SNAP's user-friendly, secure online application. With a few clicks you could be on your way to getting your project financed. SNAP's lending systems offers the option to be approved in minutes. SNAP Home Financing makes home improvement projects more affordable.