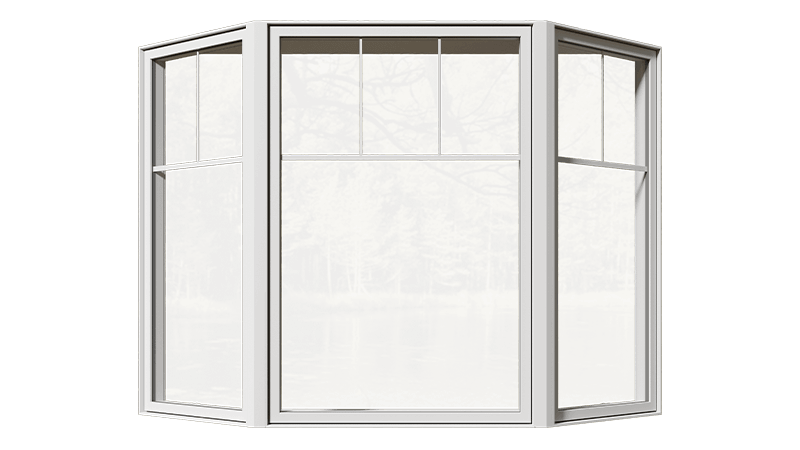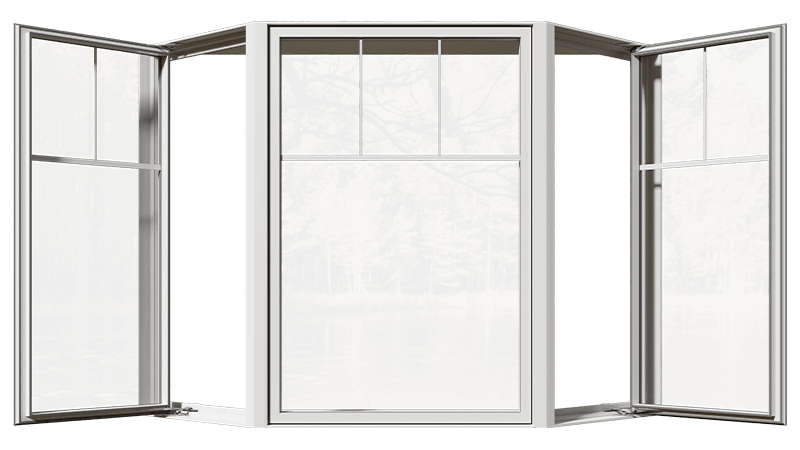 Consider bay windows if you want add a centrepiece feature to your home exterior, and to extend your interior to the outside. These consist of three windows, with a usually larger window in the middle protruding outside, and two side windows joined to it at an angle and connecting to the wall. Most often, the central light is fixed, while the sides are operable. We prefer to buid the side lights in casement style, for improved energy efficiency and security, although traditionally they were also built in hung sash style. Bay windows have a seat when built above the floor, or they can form an alcove at floor level, bringing light inside from more than 180 degrees.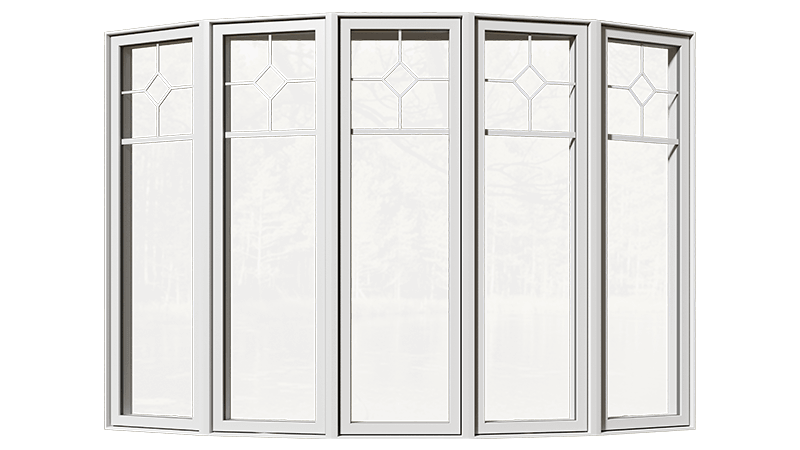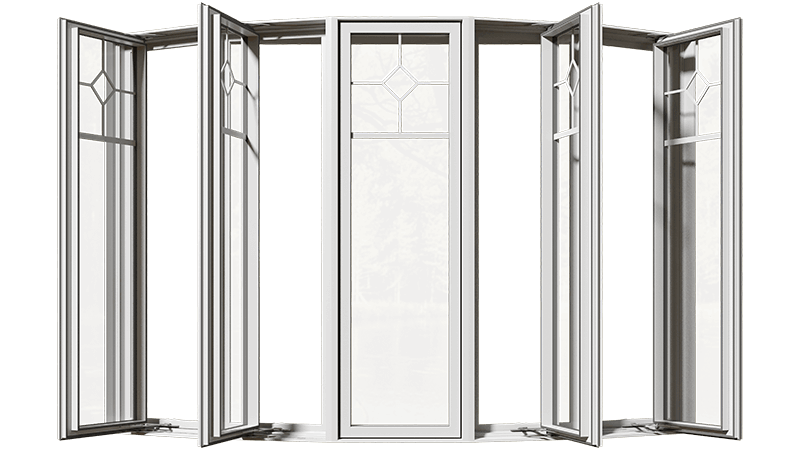 Like bay, bow windows also protrude outside, but they usually consist of more than three windows. These are equal in size and are arranged at small angles to each other, forming a circular arc. The space added to the interior can either have a seat, or form an alcove at floor level, and receives light from 180 degrees. Bay windows can be manufactured in any combination of operable – usually casement – and fixed window styles, to satisfy exact ventilation and lighting requirements. Being of high ornamental value, bow windows can add a traditional, Victorian-style, architectural design feature to wide openings.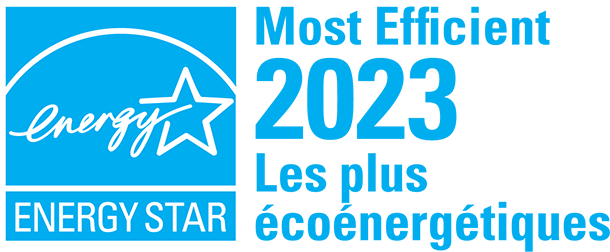 When to Choose Bay or Bow Windows
Bay windows are old architectural features, tracing their origins to at least medieval Europe, but they are also found in many other regions. In the old days, bay windows served a variety of purposes, from being small house chapels resembling a church apse and containing items of worship, to glass-sealed balconies offering panoramic views, and even to fortified embrasure posts with arrowslits. Early bay windows serving a decorative purpose and supported above ground by brackets or corbels, were highly ornamental features called oriels. Whether as oriels, or running the entire height of a building across multiple storeys, protruding windows were extensively used in Victorian architecture, and hence were widely adopted in English-speaking countries. Bay windows became defining characteristics of many North American city styles, such as San Francisco's Victorian or Toronto's Bay-and-Gable.
From a functional standpoint, bay and bow windows are most often chosen to offer a wider view of the exterior, since they offer vantage points beyond the exterior wall. They also make a room appear larger. This makes them especially practical in rowhouses, semidetached, or any other houses where fenestration does not run across the entire perimeter.
Bay and bow windows can serve a variety of practical purposes, such as adding needed countertop space in a kitchen, offering a comfy gardenview reading or relaxation seat, providing ample sill space and lighting for house plants, showcasing paraphernalia in storefronts or home displays, you name it. You have a choice of available window seat materials, for a finished look or for finihing it your way.
Our bay and bow windows are made to each customer's specific requirements. They are strong, bright, secure, and guaranteed for 20 years. You can choose between RevoCell® windows for top durability and energy efficiency, and a Classic hollow-chamber PVC construction with aluminium cladding for storefronts or other high-traffic areas.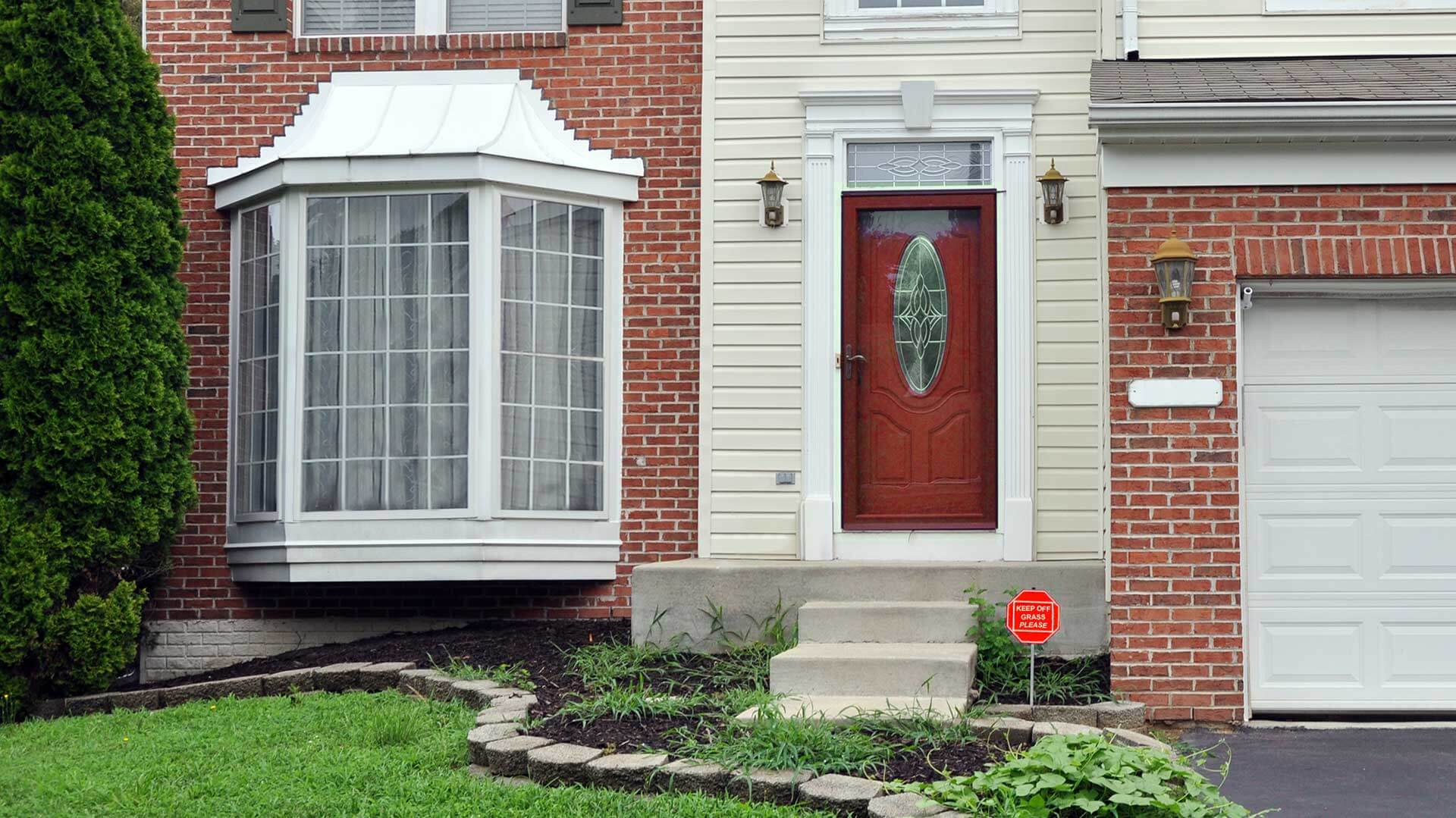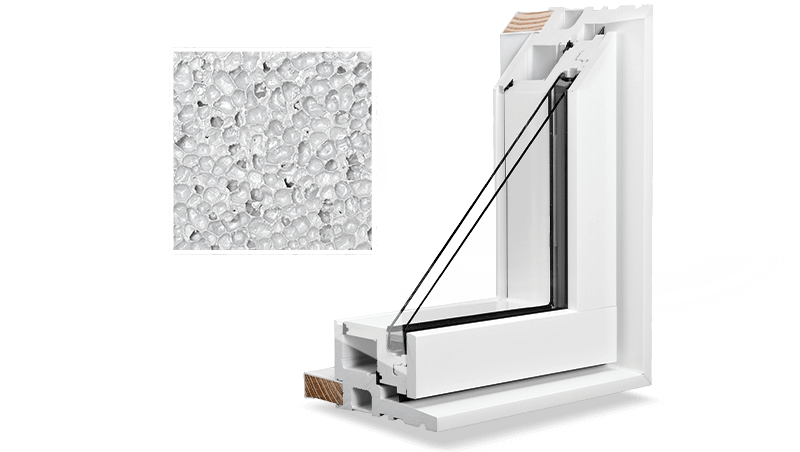 Why Build Your Bay or Bow Window in Microcellular PVC?
The insulation level of hollow PVC window frames is related to the number of chambers – the more, the better. RevoCell® windows take the energy efficiency to a whole new level. You get not one, not ten, but BILLIONS of 'chambers' in RevoCell® windows. The frames, sashes, mullions of microcellular PVC windows are solid, offering a stronger construction, less plastic in your window, and more glass – to allow more scenery and sunlight in. RevoCell® windows are 100% Canadian, and built specifically for Canada.
Learn more about RevoCell®
RevoCell® Bow and Bay Window Features
Here are some features of our bay and bow windows built with RevoCell® casement and fixed frames. They are designed to keep your home comfortable, lower your energy bills, and look great. For bay and bow windows built using in other window styles, please refer to their respective pages for more features.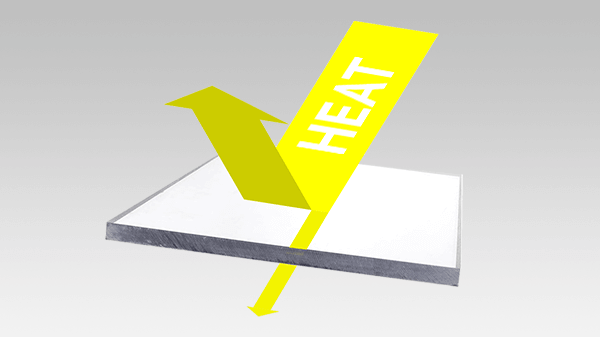 Low-emissivity glazing
An invisibly thin metallic coating is baked onto one or more of the glass pane surfaces, reflecting most of the heat in the form of infrared radiation back inside the home during winter and outside during summer, while letting most visible light pass through.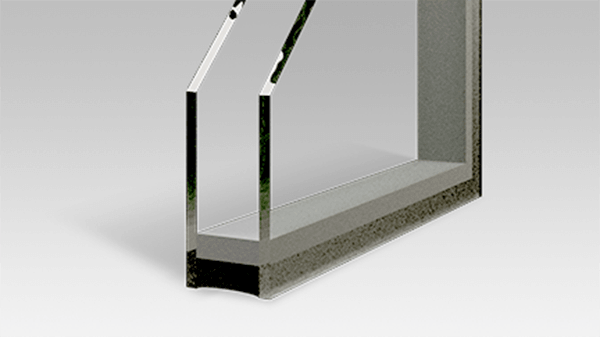 Dual-pane glazing
Two layers of glass are joined to create a sealed hollow chamber that acts as a thermal buffer between the inner and outer glass panes. This minimizes direct heat transfer through the glazing, and helps prevent condensation and ice build-up. It also allows for more solar heat gain during winter than with darker triple glazing.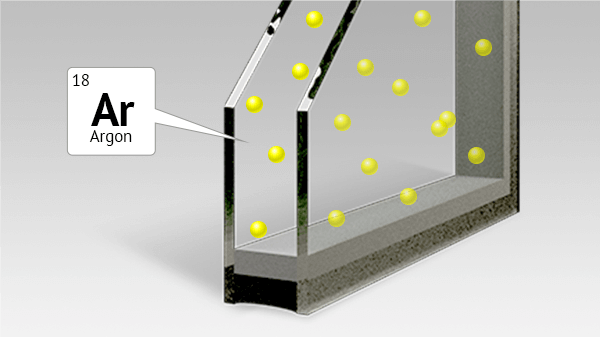 Argon gas filling
The air between the glass panes inside a thermal glass unit is replaced with argon. This inert, odourless gas is heavier than air, reducing convection between the panes and the associated heat loss through the insulated thermal glass unit. It also offsets water vapour to prevent condensation between the panes.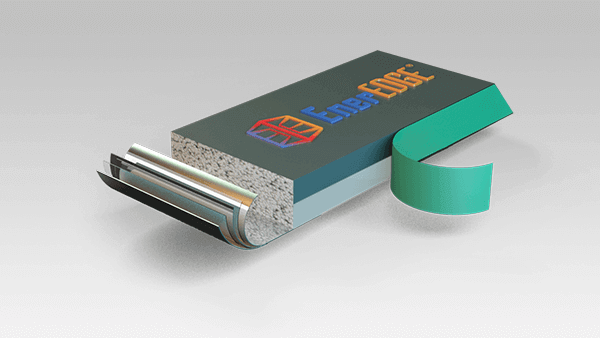 Ener-Edge® warm-edge spacer
Our thermal glass units use a cellular silicone warm-edge spacer that possesses low thermal conductivity, minimizing heat transfer between the interior and the exterior of the thermal glass unit. It also allows for the natural expansion and compression of the unit due to temperature changes without failing the seal between them.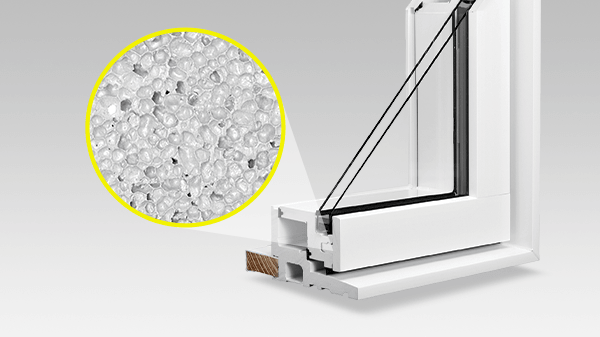 Microcellular PVC construction
Our RevoCell® window frames, brickmoulds, and sashes are insulated with billions of closed microscopic cells for superior energy efficiency. They are fusion-welded as a single unit, preventing the air from moving between the window parts.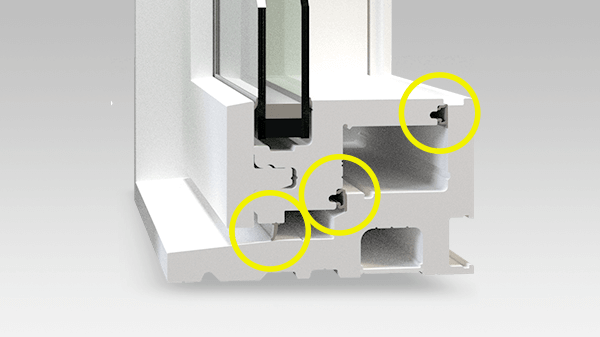 Triple weatherstripping
Moving window sashes use three distinct continuous seals at the interface with the stationary window frame and mullions. This reduces drafts and the associated heat leaks through the window. Also, the thermal glass unit itself is sealed to the sash from both the inside and the outside.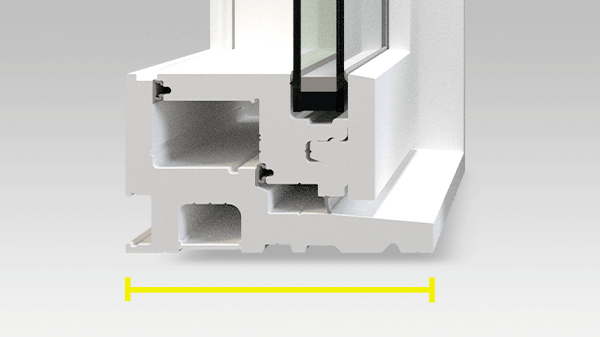 4-1/2" microcellular PVC welded frame
Our 4-1/2" frame is stronger and more durable than the standard 3-1/4" frame available from most other window manufacturers. It allows manufacturing our windows with fewer parts, and with virtually no points where leaks can happen.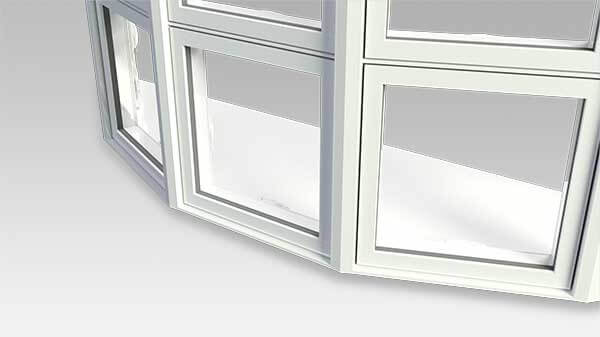 High-gloss finish
We use the highest grade PVC powder and fabrication techniques which result in a high gloss PVC finish. As a result, our windows are easier to clean, more durable, and won't fade or yellow over time.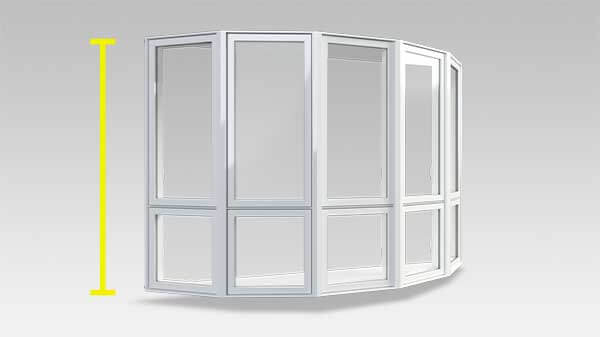 Structural Construction
Our RevoCell® multi-lite windows feature structurally strong, seamless one-piece frames with integrated cross-mullions. It allows for more natural light to enter the interior, and offers better protection against drafts and water infiltration.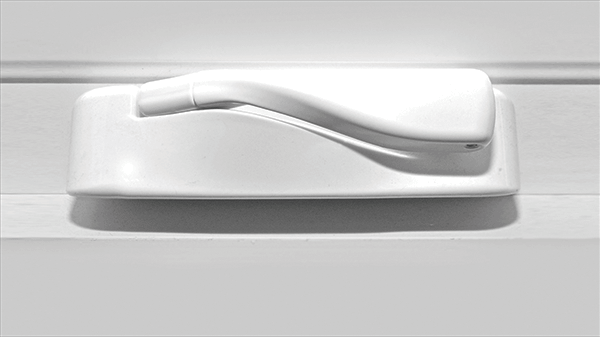 Truth Encore® nesting handle
The unique cover and handle design of the Truth Encore® will differentiate your window from the rest. The full-flip folding handle recesses in the operator cover, giving your window a smooth, contemporary look, and eliminating any interference with curtains and blinds.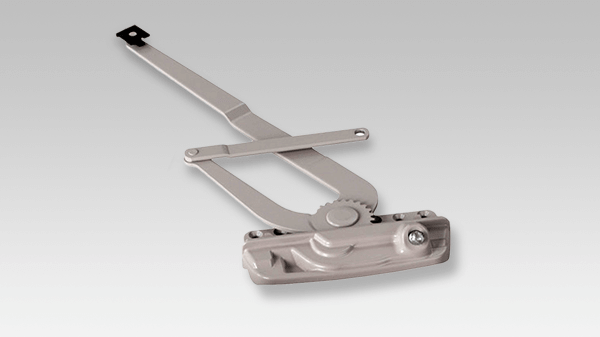 Dual-arm operator for sashes over 22"
Any sash with a width of 22" or greater comes with a standard dual-arm Truth Maxim® operator which provides maximum performance to open and close larger windows with 33% less effort than other operators of its kind. These operators feature a sealable housing to reduce water and air infiltration without the use of caulk or additional sealant.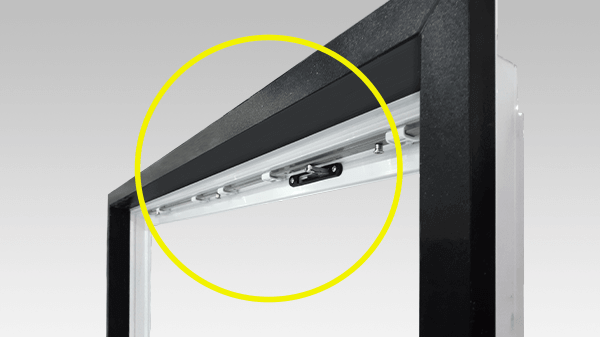 NOVA® multi-point lock
The NOVA® Multi-point locking system is the most advanced and adaptable solution on the market. With a removable handle and cover, it offers optimized security, immense flexibilty, and effortless operation.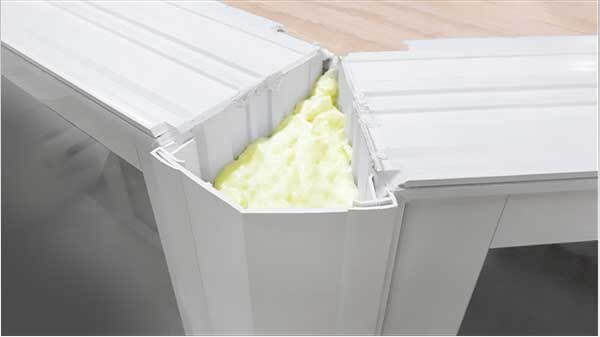 Foam insulated posts
We insulate our posts with foam to make the window more energy efficient. This, combined with our superior structural construction is what makes our windows Energy Star® High Efficiency and Most Efficient rated.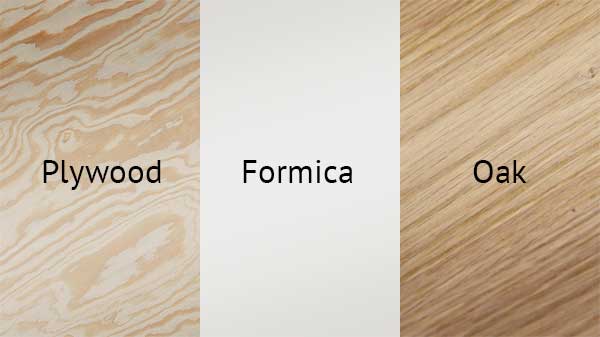 Your choice of interior seat
Our bay windows are manufactured with three seat options. Choose a white formica for a durable seat that does not require finishing, plywood if you plan to paint or to add upholstery, or oak if you plan to stain and varnish the seat for a more traditional look. As with wood extensions, the top of the window will accomodate hardware for blinds or other window treatments.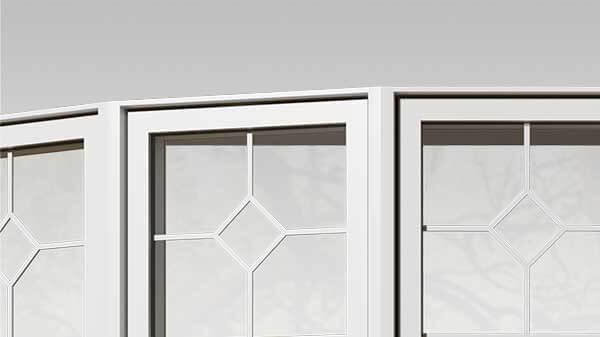 Angled external mullions
The angled bay and bow window mullions are factory-built to create a seamless and strong one-piece window construction, reinforcing it and preventing leaks. It also provides a more finished look, eliminating the need to do capping on-site.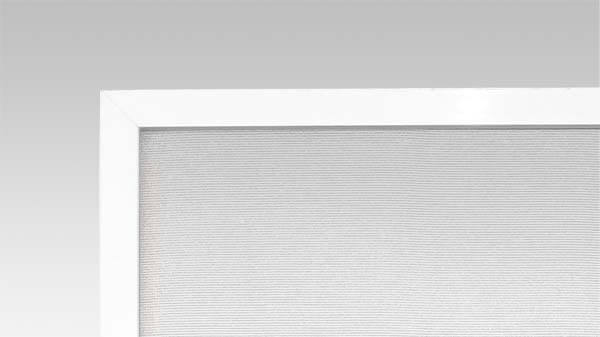 "One-Click" easy-to-remove screen
Our smooth-edge, easy-to-remove "One-Click" screens are the easiest screens to operate in the industry. With their durable, yet elegant, aluminum finish, these screens won't warp or break down over time like some of the competition.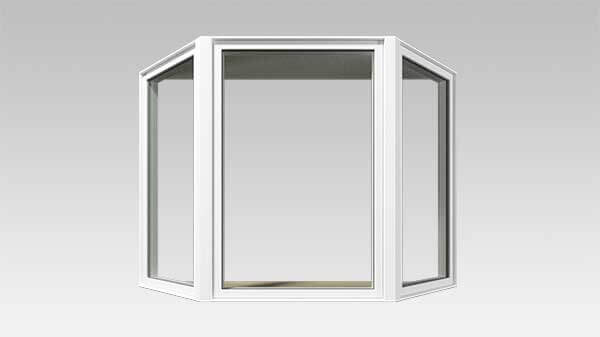 Modern design
Our RevoCell® windows feature a minimalist, slim profile that goes equally well with traditional and contemporary home designs.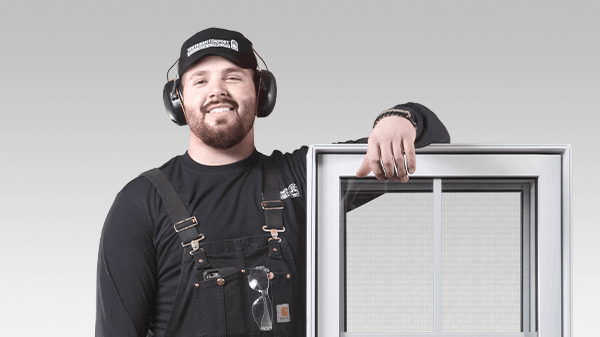 Professional installation
Only a professional installation allows a window to perform as it was designed. Factory-trained, certified profesional installers will fit and fine-tune your windows for smooth operation for many years to come, while making sure that your home is securely sealed against wind, water infiltration, pests and intruders.
Bay and Bow Windows built in RevoCell® Casement Style are Energy Star® Most Efficient
The manufacturing process of all Energy Star® certified RevoCell® windows sold by Northern Comfort Windows and Doors are audited by an independent accredited certification body and approved by Natural Resources Canada. Our windows and doors carry the Energy Star® label showing the specific climate zone for they are rated for.
Our RevoCell® Casement windows are rated for Energy Star Canada Zone 3, and are certified Energy Star® Most Efficient.
| | | | | | | | |
| --- | --- | --- | --- | --- | --- | --- | --- |
| Window Type | Air | Water | Wind | Forced Entry | ER | Zone | Reference # |
| RevoCell® Casement | A3 | B7 | C5 | F-40 | 38 | 3 | NR6681-20209627-ES |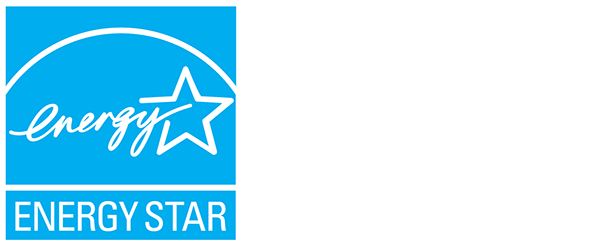 Learn more about energy efficient bay and bow windows.

Standard RevoCell® Window Colours
Most customers get our their replacement windows in stock white, but you don't have to. We offer a comprehensive selection of standard, factory-applied, durable colour finishes on RevoCell® windows to fit any home and (usually) at no extra charge.
A wide variety of custom finishes are available. Please contact us to discuss options.
And should you want your windows in forest green (after all, they are the greenest on the market), Canuck red, or with your favourite tinted woodgrain, all you have to do is to let us know, we'll be happy to oblige.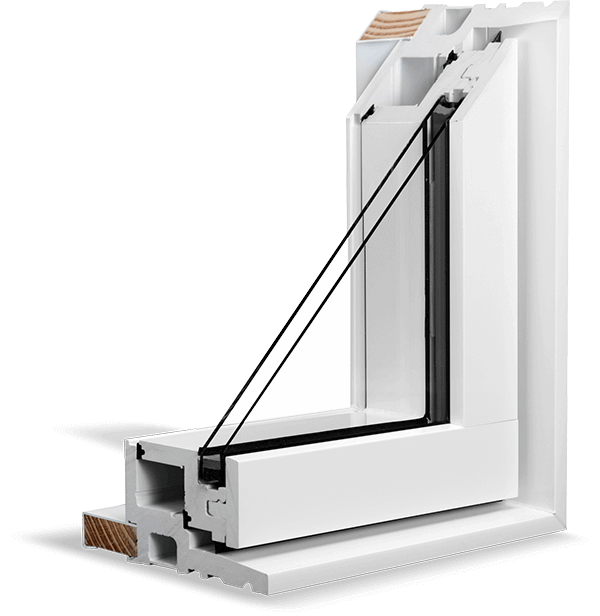 Your Very Own Custom Window Design
Gone are the days when window companies dictated what your home should look like. Every single window we build is as originally yours as you want it to be. From the window type and configuration, to colour and finishing, special glazing, decorative grilles, casing and capping, we can customize and build your windows exactly as you fancy them, ensuring they are durable and compliant to all norms and regulations.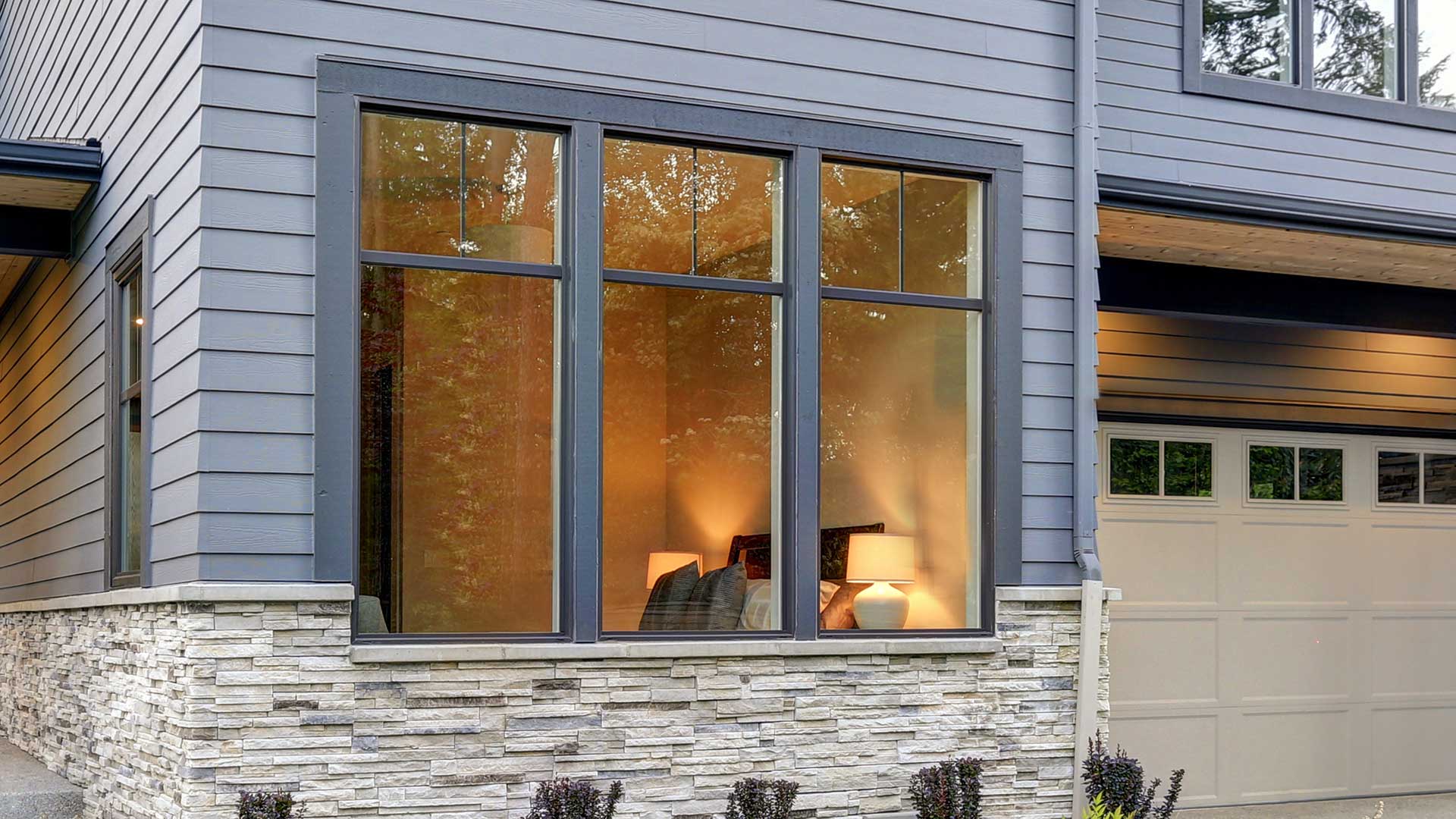 Colours and Custom Finishes
Add some colour to you home exterior by choosing from our popular standard window colours, or take your customization one step further with factory-applied wood essences or other finishes of your choice.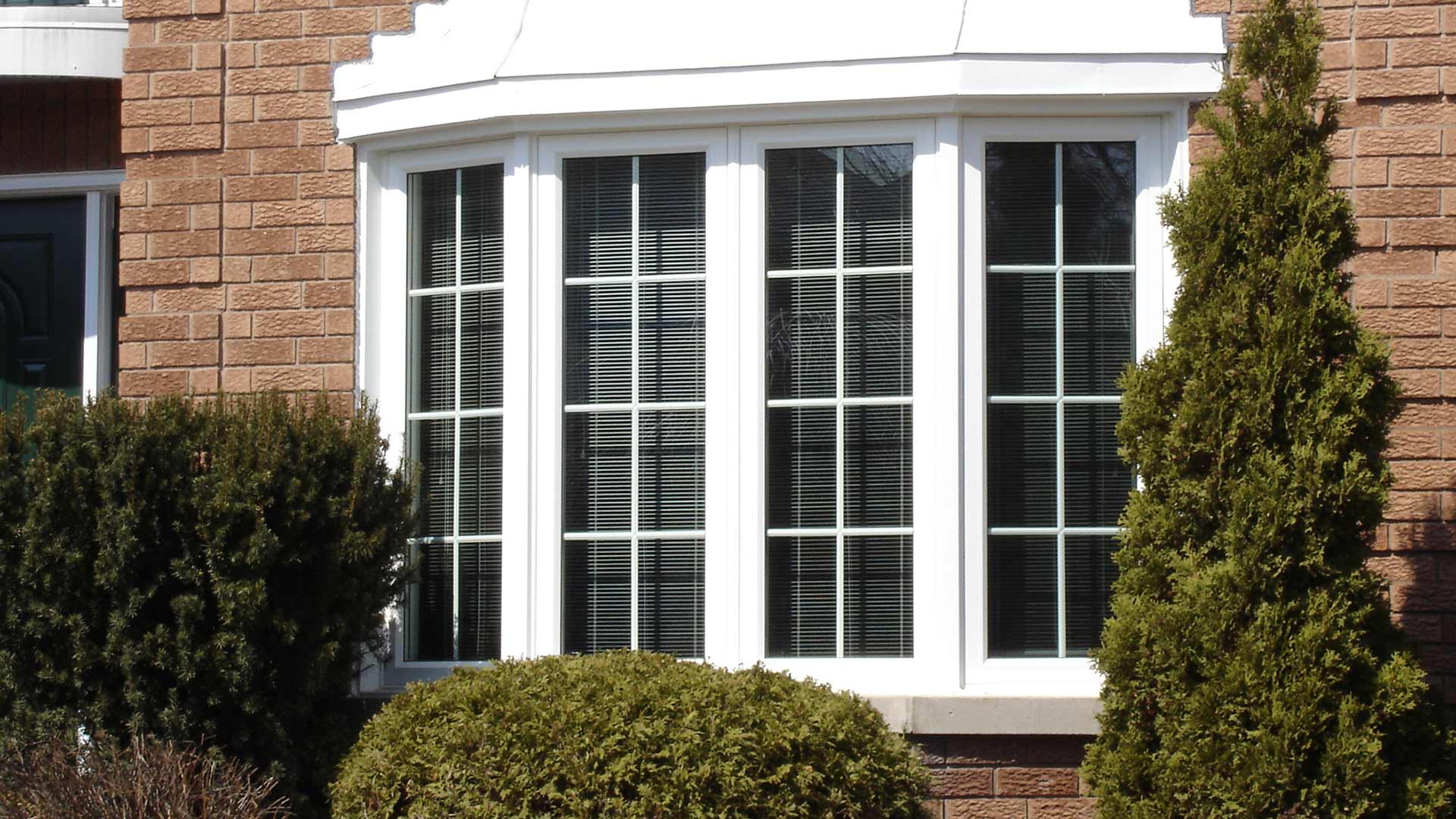 Grilles and Divided Lites
Between-the-glass grilles provide a decorative multi-lite look without the maintenance, while external simulated divided lites add more realism. Mix-and-match from a comprehensive selection of patterns, profiles, and finishes, for a look that's uniquely yours.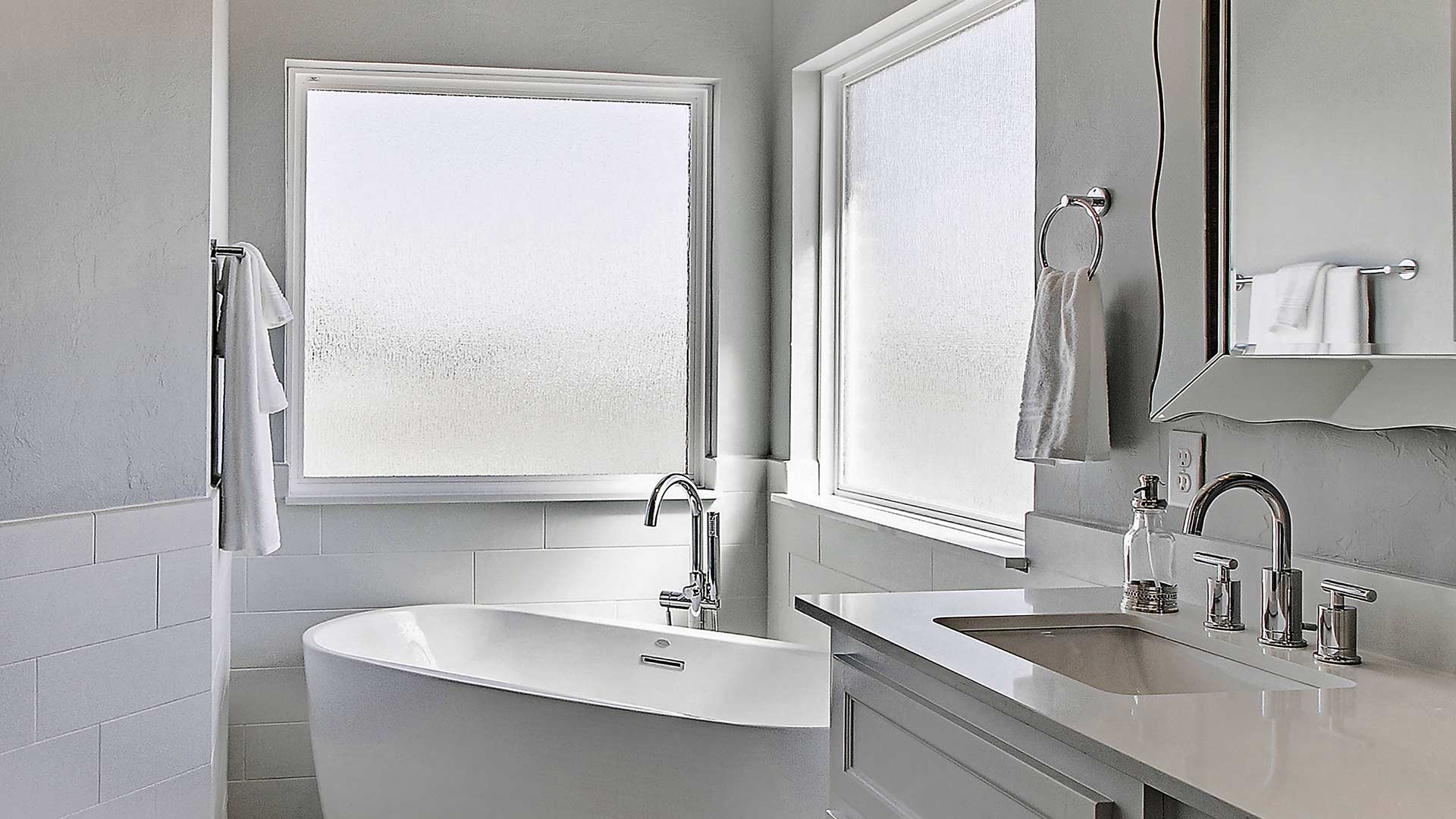 Specialty Glazing
Choose among multiple window tints to customize the light colour and exterior views, or opt for textured glass to add intricate details as well as varying degrees of privacy to those parts of your interior you want to keep private, all while getting as much light inside as possible.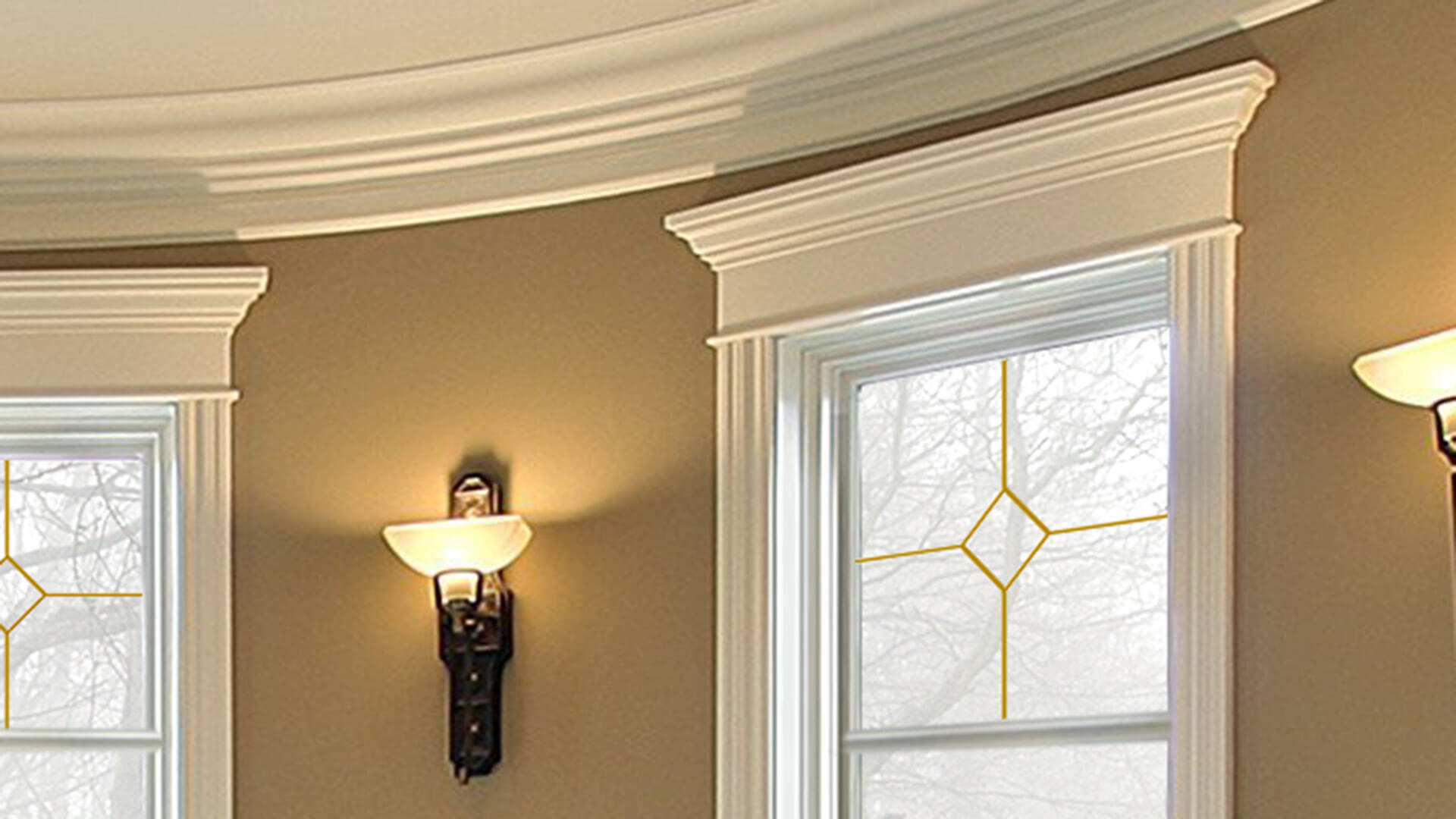 Casing & Trim
Whether you want to preserve and enhance a consistent style of your home, or you want to go for a new refreshed look, finishing around windows can help a lot with custom trim, moldings, capping and minute details that give grand refinement.
Learn more about our window customization options
Best Windows. Best Price.
We'll help you choose the the best windows for your home, and offer you the best price. Contact us today for a free in-home consultation and quote. No pressure, no obligation.
Your information is secure and we will not spam you.