Take your creativity a step further with Northern Comfort's window customization options. Back in the days, big window companies dictated what your home should look like. Luckily, things have changed, and custom is the new norm. Every single window we build is as originally yours as you want it to be. From standard to custom colours and other finishes, textured and tinted glass, grilles and divided lites, casing and trim, we can customize and build your windows exactly as you fancy them. All while ensuring that they comply to all applicable norms, outlast expectations, and look great!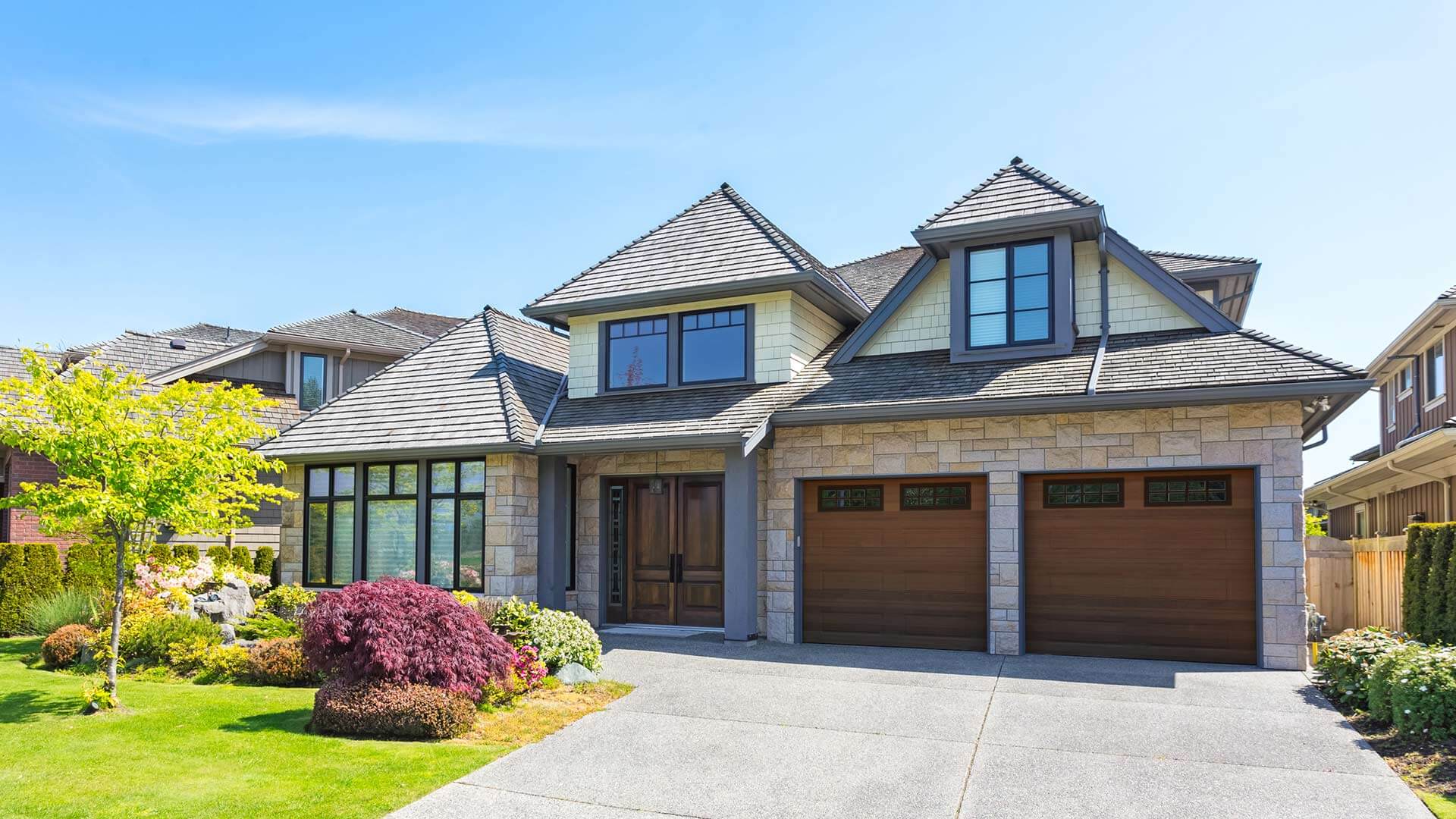 Why Customize Your Windows?
Your home is possibly your biggest investment. The day you sell it, you want to get all of its worth back, and more. Of all home improvements, replacement of old windows is a necessity — you need to get it done to update your property to current standards, and protect it against costly damage from elements and pests. The estimated return on window replacement may well be in the 75% range, but not doing it may scare away the right buyer. A simple paint job done well to raise a property's curb appeal is estimated to yield triple percentage return figures. Another fact: custom colours on windows come at a fraction of the cost of your window replacement, and standard colours should not cost more than single-figure percent extra. Unlike wood windows that need new coats every few years, factory coloured windows should look the same 20 years down the road. So, coloured windows could pay off better than stock white.
Of course, you spend half your life at home, and you better love it. A touch of style will make you feel better, but also make you more popular among neighbours. Your new windows can add elegance to a bland facade with a nice grille pattern. A tinted window can add the right exterior colour, but can also control the excess light and bring down cooling costs if you had to cut down a tree on a southwestern exposure, because it was encroaching on your foundation. A textured glass in a bathroom will keep it bright but add privacy without having to install blinds. The right style — and size — of window casing will maintain an authentic look on your heritage home when coordinating with other interior and exterior elements.
We'll be happy to assist you with your window customization requirements, and provide you a great price!
Standard Window Colours
Our white looks great, but you can also pick from a palette of stock exterior colours that will fit any home. These factory colours are durable, won't crack, peel, or fade, and will look just as great years down the road! Our lighter standard colours are cap stock - with the PVC exterior itself tinted in a colour that won't be scratched away, while our dark tones are factory laminated in UV-resistant, architectural-grade film. On the Classic PVC hybrid windows, the aluminium cladding is colour powdercoated for maximum durability. Use our tool below to see what different colours look like on our RevoCell® and Classic PVC and Hybrid Windows:
Standard RevoCell® Colours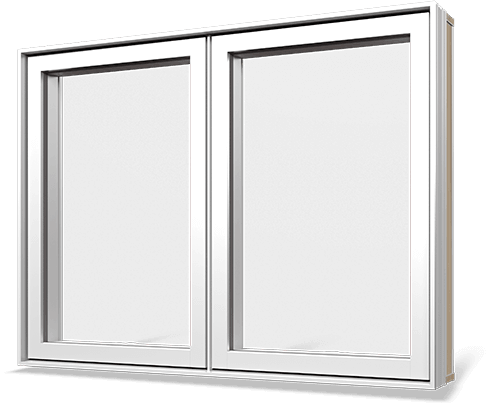 Classic PVC & Hybrid Colours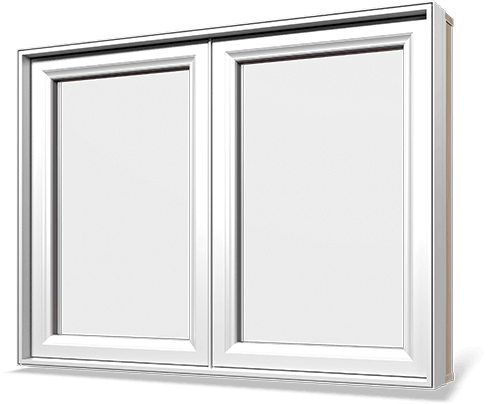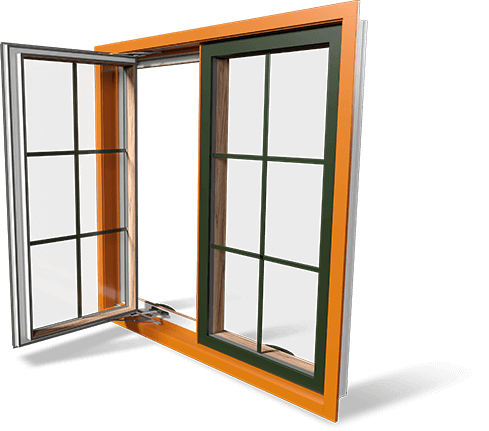 Paint and Other Window Finishes
Feeling creative? Let it show! Not every home has to blend into the ubiquitous greige. We offer an extensive palette of colours to suit every taste, which are professionally spray painted at the factory with superior, durable, weather- and fade-resistant specialized outdoor paint. 82 colours, in fact! You can also have realistic woodgrain laminated on your window frames and sashes, in an essence and tint of your choice, for a traditional look! Our consultants can help you select the perfect finish for your windows, and we'll manufacture and install them to last.
Book a Free Consultation
Grilles and Divided Lites
Back in the days when glass could not be affordably manufactured in large sheets, window lites were divided into smaller panes, joined together using strips of wood or metal called muntins, glazing or sash bars. This technological limitation resulted in the commonplace usage of grids in windows. For aesthetic purposes, grids were standardised to equal sizing in specific numbers per lite, or to specific aspect ratios. The grids evolved into a variety of different patterns, many associated with distinct architectural styles — down to a revival of leadlights using pieces of stained glass with thin metal caming in between to produce intricate ornamental designs. Although advances in the manufacturing of large sheets of glass made the true divided lites obsolete, windows are still manufactured to simulate the divided lite look for style. Dual-pane glazing allows for two economical ways to add grids and other patterns — via internal grilles and simulated divided lites (SDL). Use our tool below to explore the profiles and finishes we offer for each type:
Between-the-Glass Grilles
The internal grilles are built using slim and lightweight bars, positioned inside the thermal glass unit, greatly facilitating window cleaning and maintenance.
Simulated Divided Lites
Simulated divided lites (SDL) use profiles that emulate the look of muntins, installed on the exterior of the sealed thermal glass unit, on both sides for a more realistic appearance.
Grille and SDL Colours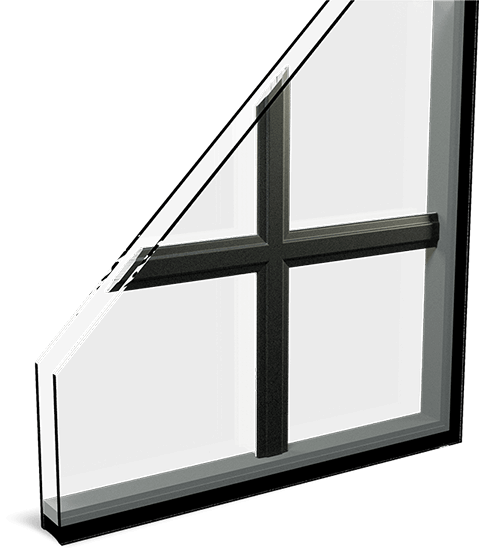 Grid Patterns
Our internal grilles and simulated divided lites (SDL) can be used alone or combined to produce a large variety of patterns. This allows you to add curb appeal to your home by achieving a distinctive style, or by reproducing a true traditional style for a property in a heritage neighbourhood. Illustrated below are some of the most common patterns we offer. Feel free to talk to us about your own design ideas — you'll be surprised at what our nice window grilles can do to your home!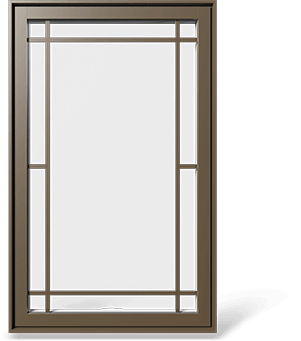 Contour
Contour grilles go around the perimeter of the sash and can be split on multi-lite windows for a more integral look. Often associated with the Paririe School style, they can add a artsy architectural touch that's distinctively North American.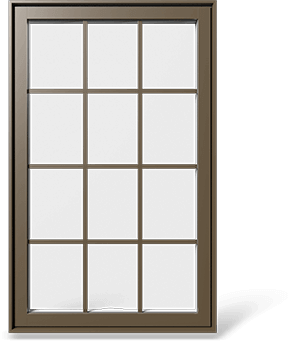 Rectangular
This classic divided-lite look offers a traditional Old-World aesthetic. A grille style that works equally well on colonial and newer homes, in rustic and urban environments alike, it can add a timeless and understated elegance.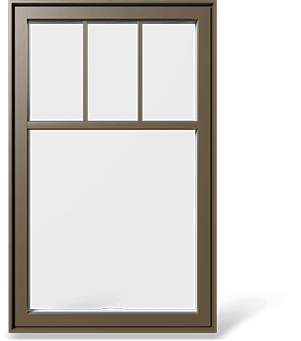 Partial Covering
The grille can be aplied to a portion of the window only, in a resulting style that's both functional and aesthetic. Combined with an SDL bar, you can even reproduce a traditional hung sash appearance on a more efficient casement window.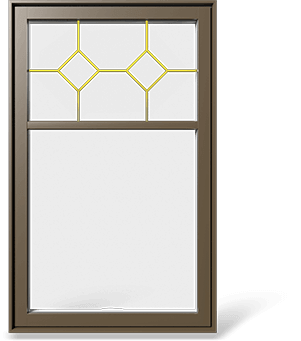 Diamond Pattern
Inspired from the Tudor-era medieval architecture, the diamond pattern can add a more artistic touch to a traditionally styled home. This window style can add extra charm to properties that feature lush gardens.
Specialty Glass Finishes
We carry a selection of specialized glass finishes. By default, we build windows with clear, low-E coated glass in double or triple strength, depending on the window size, and at the appropriate performance grade for each individual window. You can, however, add colour and texture to your glazing, in order to control indoor light levels, to add extra privacy where needed, or to achieve a special exterior look. Our most common glass options are illustrated below; we can also manufacture your windows with other glass types and finishes, whether tempered for extra impact resistance, in more colours, or with different textures. We'll be happy to discuss your specific needs during a free home consultation.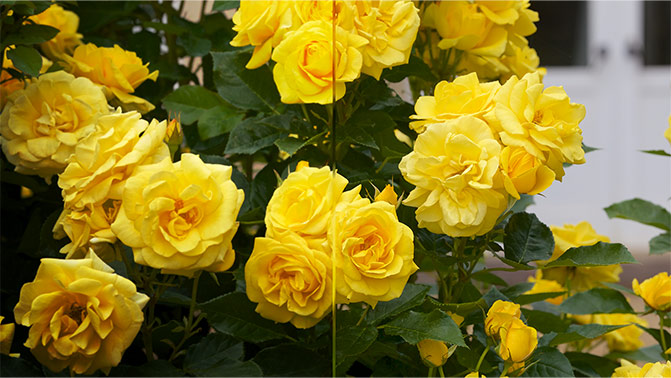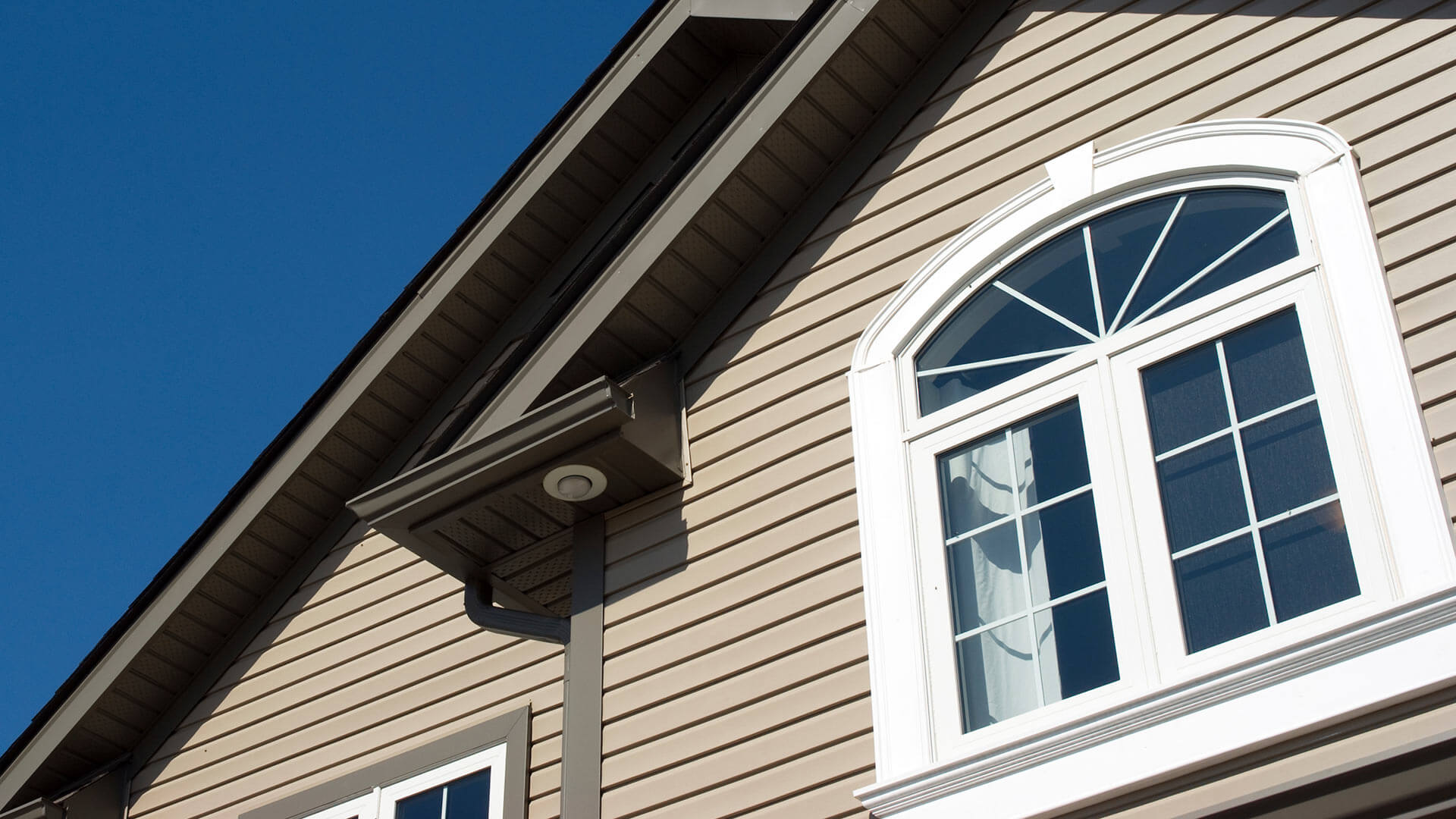 Your Windows Will Be Finished Inside Out
We build your windows strong, and install them for a snug and well-sealed fit. We'll make the entire process simple by taking the guesswork out of the equation: we'll choose the right mouldings, trims, capping, and flashing for you, for the best durability, great looks, and value. However, no two projects are the same, and we do our best to accomodate every single customer's request — whether preserving and reusing, where possible, original trim, or sourcing and installing a distinctive trim around your windows. You can paint the trim to your liking, but that's ususally all that's left for you to do.
Your Windows, on Your Own Terms
We'll help you choose the the best windows for your home, and offer you the best price. Contact us today for a free in-home consultation and quote. No pressure, no obligation.
Your information is secure and we will not spam you.