Use Front Door to Boost Curb Appeal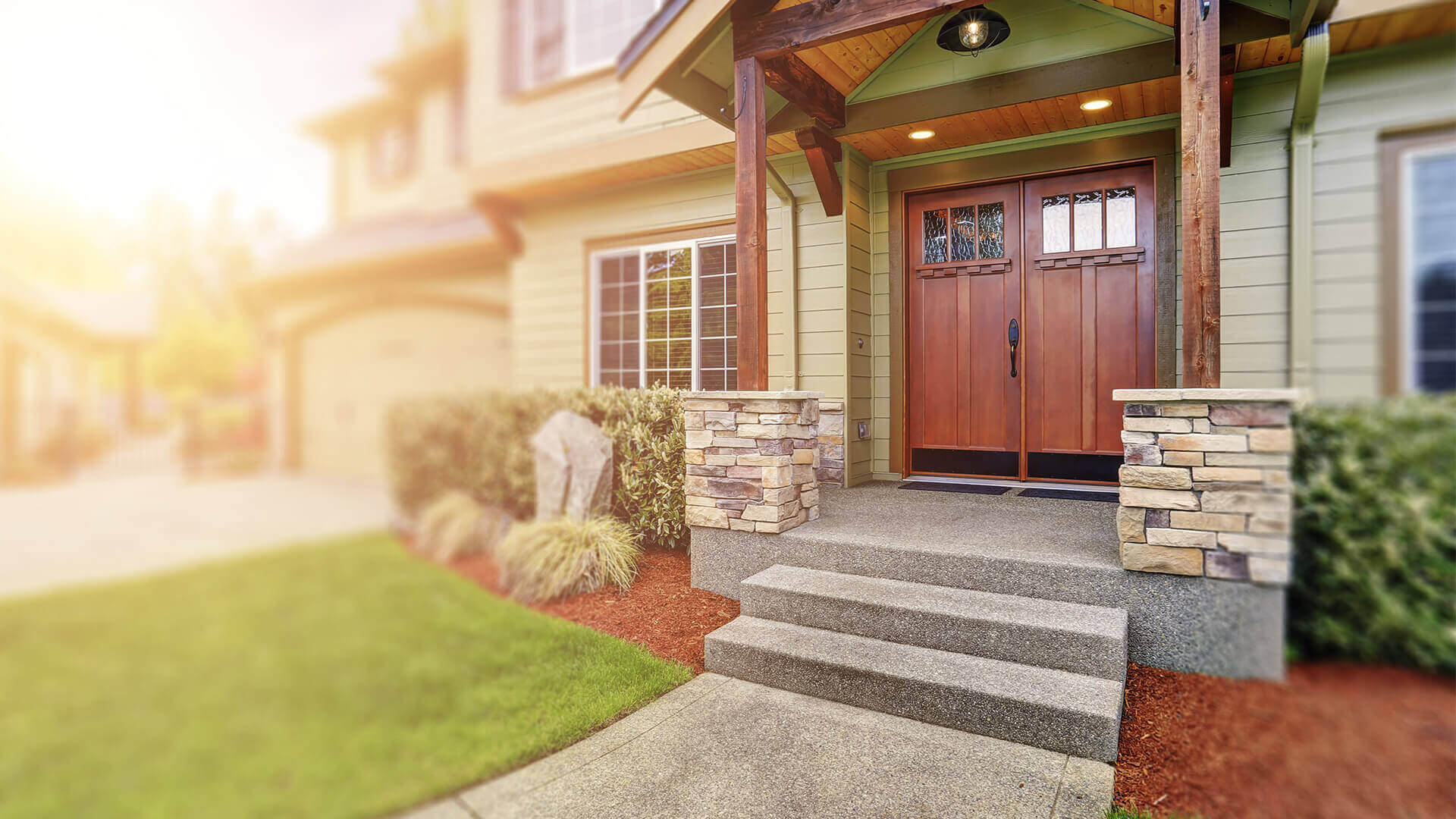 Who doesn't want to boost their home's curb appeal? One of the easiest ways to do just that is by investing in a new front door. A modern, upgraded front door has the ability to increase your resale value while transforming your home's exterior from boring to beautiful. What's not to love about that?
Front doors seem to have an awful lot of swaying power when it comes to finding success after putting your house on the market:
Most real estate agents feel a buyer's first impression starts at the front door
Most buyers are looking for energy efficient (modern) doors in home listings
Most real estate agents will advise sellers to update doors
A recent study showed that a home enhanced with one of our brand-name doors (Therma-Tru) added to its perceived value by as much as five times the cost of the door itself
In today's market, most home buyers are interested in saving money. They seem to place the most value in doors that will reduce bills by being energy efficient. Most doors that are manufactured today are just that—energy efficient (and therefore wallet-friendly).
The more sturdy and durable your door is, the more it is worth. In our harsh Canadian climate, weak and worn doors could crack, split, or rot. Don't even give your door that option. Durable doors won't let you down when the harsh winds blow and the rain comes pounding down. Fibreglass and steel doors (though a bit pricier) are a good option—they are strong and secure while being bold and beautiful:
Fibreglass: Beautifully crafted, these energy efficient doors are easy to maintain. As a durable alternative to wood or steel doors, they are very well suited to Canada's unforgiving climate. They will not dent or rust—thus maintaining their original, natural beauty.
Steel: Energy efficient, steel doors will save you major money on your bills. They will also withstand extreme weather so they won't need to be replaced.
Whether you want a front door that is energy efficient, bright and beautiful or simply more secure and easy to maintain, take the effort to spruce it up so that it will stand out. Don't shy away from trying to achieve a one-of-a-kind look with your new front door.
We offer an enormous selection of front doors that you can tailor to your needs. Browse around our site to pick your new front door—it's sure to become the envy of the neighborhood.