Spruce up Windows with Stylish Window Coverings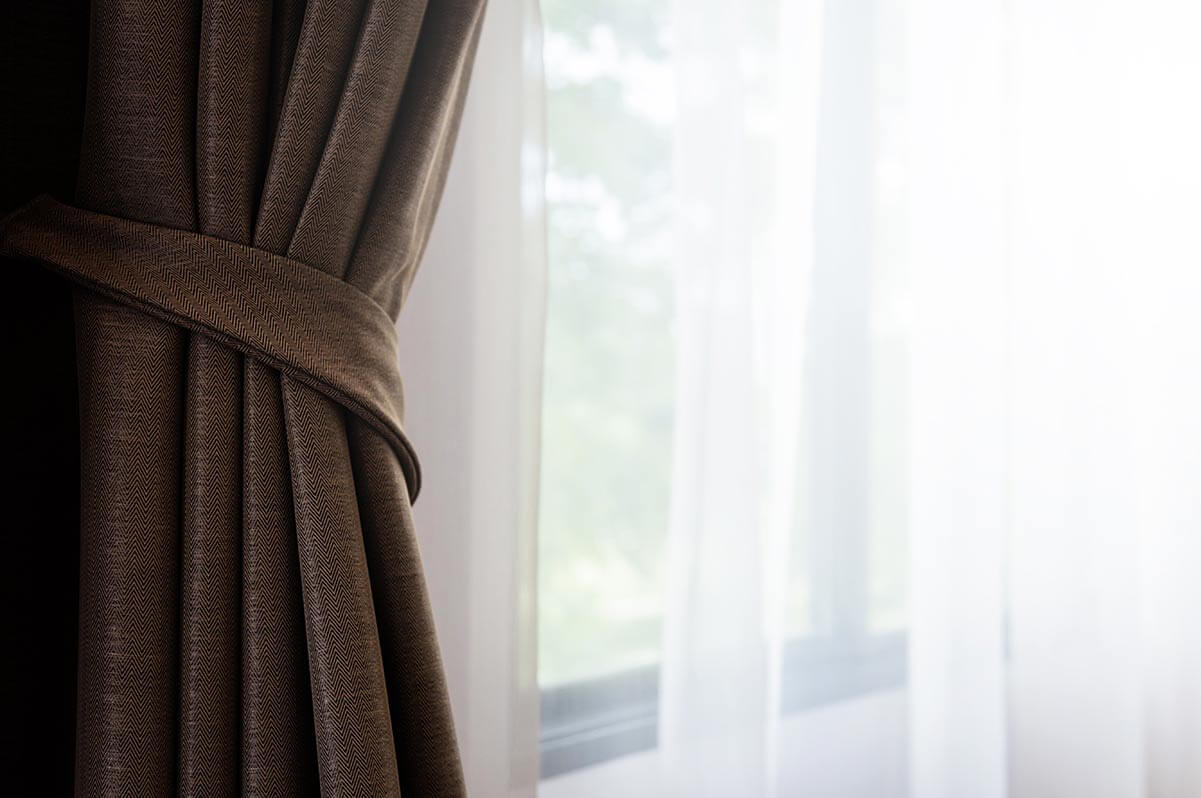 If your window space is looking drab, don't fret. There are as many decorative treatments as there are windows. Just be creative and liven up your windows with these foolproof tips that are sure to pack a punch:
Think Elegant
One of the benefits of window dressing is being able to balance out your room with an element of design. Make sure to match your room by staying true to its function. Elegant trimmings (like heavy brocade curtains) should be reserved for dining and formal living rooms. If money isn't a problem, choose luxurious fabrics—silk—to add the right touch of timeless elegance.
Think Neutral
Neutrals have the ability to even out any space. They will make your home look classy, clean and de-cluttered (no matter how much is stored in it). Draperies in ivory, nude, or flesh tones will create a white space that any room will benefit from.
Our eco-friendly world provides many materials that are both neutral and natural: bamboo, matchstick blinds and natural woven shades. When you're in the neutral mindset, it's not hard to see that less is truly more.
Think Bold
When did a little color ever hurt anybody? If you're bored with your space, the time has come to add some drama. Whether you want to add creative designs or implement modern textures, you'll never regret doing it in a way that is sure to grab your guest's attention and satisfy your need for flair.
If you want to add a bit of spice to your space without all the color, choose patterns. Bold patterns, either on curtains or shades, will stand out without sticking out entirely. Make sure to complement the patterns and colors with the different objects in your room (pillows, couch coverings, lamp shades) so as to avoid pattern competition and to maintain congruency throughout.
Think "You"
There is one rule of thumb when contemplating a room makeover: trust your instinct. Oftentimes, remodeling brings a lot of hesitation with it. Don't let that be the case when you choose to revamp your windows. Even the smallest touches (how easy is it to install a curtain or window shade?) have the ability to make the biggest difference.
Whether you want to add to your look with bright colors, complement it with bold patterns, or even it out through neutrals, window treatments are fast, easy and affordable. If you're in the market for window coverings, browse through our selection of windows and see which one will go best with the style you have in mind.