Why Updating Your Garage Door Should be Your Next Home Renovation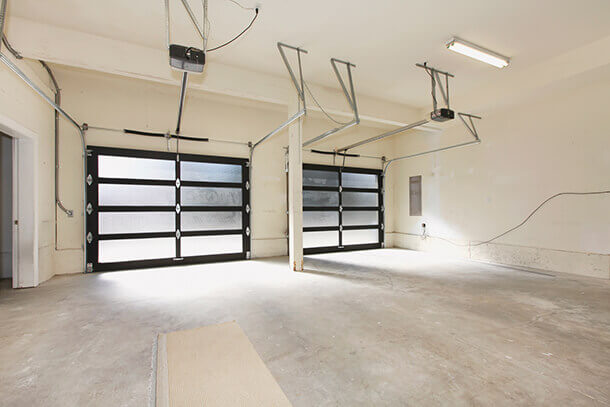 If you're considering updating your home, and looking for a way to enhance your property value as well as the functionality and aesthetic of the house, then consider a new garage door. Gone are the days when they were simply practical entrance points for you to drive into. Today's garage doors can provide as much for your home's appeal as other doors and windows. Here are several reasons why the garage door should be the point of focus for your next home renovation.
Increases your home's value
If you're considering selling your home in the next two years, a new garage door can offer a return on investment as high as 75%. We service areas in:
Barrie
Newmarket
Midland
Collingwood
Richmond Hill
Caledon
Aurora
Orangeville & surrounding areas
Beefs up your home's security
The garage door is potentially one of the easier points of entry for a thief to penetrate. Older doors and their accompanying systems have a glitch that makes it possible for felons to pick up on the transmission of electronic data and use it to break in to your home. But thanks to advanced rolling coding systems, new garage doors are virtually impossible for an intruder to infiltrate.
Energy efficient
New garage doors are made of steel and insulated, making them highly energy efficient. Swapping out your old door for a new one is certain to impact your heating and cooling costs for the better.
Enhances curb appeal
Today's garage doors can be stunning additions to your home. They can be embellished with windows and other details that elevate them from simply practical to outstandingly pretty.
Quieter
Older garage doors and their accompanying systems can be very noisy, and potentially disturbing to other member of your household and even your neighbours. Modern systems make very little noise.
Less maintenance
If you currently have old garage doors made of wood, you're likely familiar with the need to paint or stain them regularly. Modern garage doors made of steel require only the most minimal of maintenance. Breakages and damages are also greatly diminished thanks to the superior strength of newer materials.
At Northern Comfort Windows & Doors, every garage door that we install out of our Barrie, Aurora and Newmarket office is made of steel and insulated. They can be ordered in custom colours or in one of several factory paint colours available. We offer quality workmanship and products to Ontarians like you every day. We're dedicated to excellence and stand behind the work we do by offering a guarantee on all labour. Contact us today for a free estimate on your new garage door.